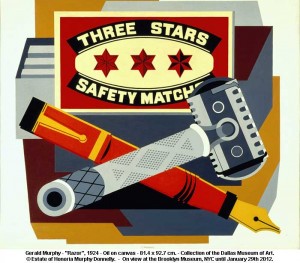 You might want to pick one of these objects and write about it.
The other night I read my husband a piece by Daniel Jones, the NY Times Modern Love editor.
We had a good laugh and then my guy said: "Are you telling me to shave my head?"
"Well, no," I said. "I just like the essay."
Yesterday he shaved his head. "I'm tired of seeing that U-shape of white hair," he said. "What do you think?"
I hesitated.
"Uh, you don't like it. That pause said everything."
I shrugged. "It's okay, really. I like it."
When I met him, all those years ago, he had amazing curly thick hair–brown with natural blond highlights and traces of gray around the temples.
What we did to try to save that hair–the sticky ointments, massages, careful cuts.